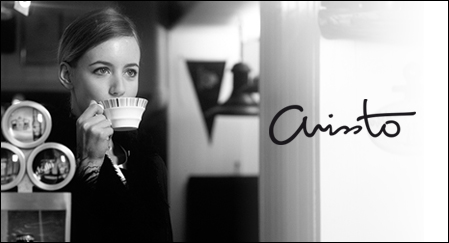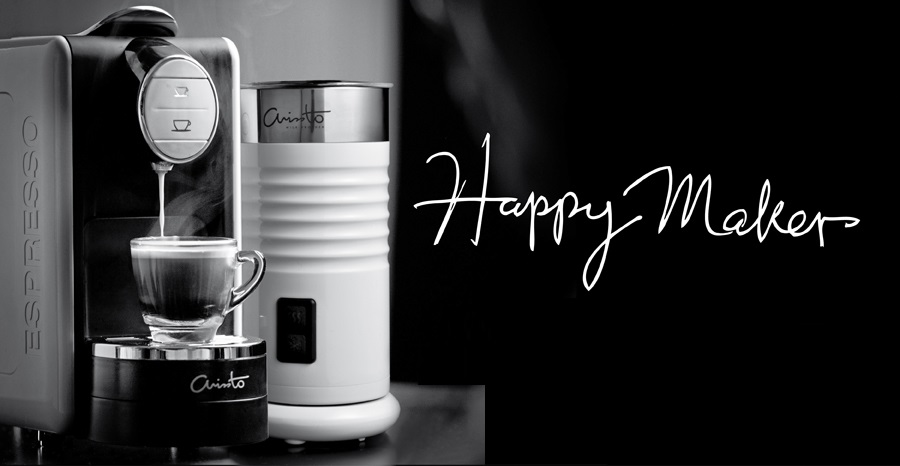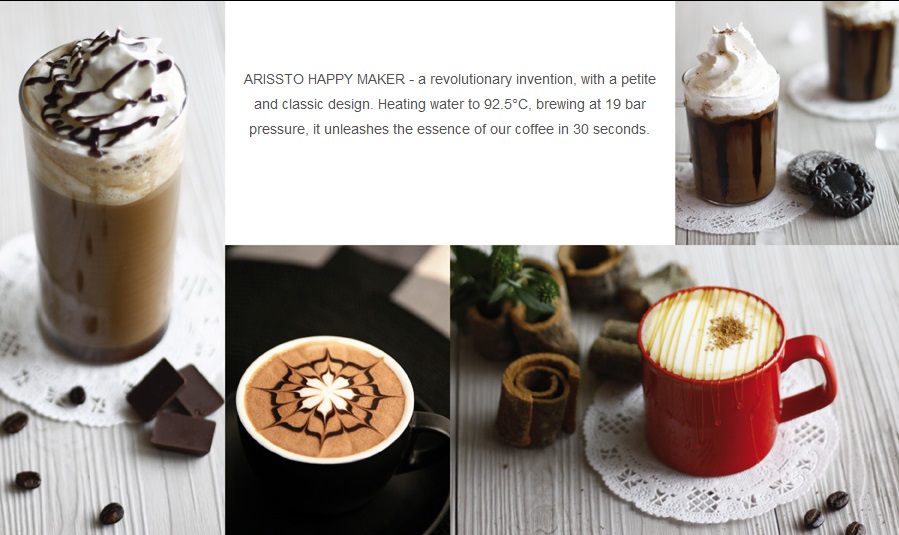 We believe

Beauty in life is not about luxury, but the little things that move you. Enjoy a sip of

5-Star quality Premium Coffee, feel the outburst of flavours. It is one of the most

beautiful enjoyments in the world. ARISSTO ~ BEAUTIFUL LIFE

Art of Coffee
Friendship, Inspiration, Romance & Companion Elements behind the Art of our Coffee.
Ingredients behind the Art of a Beautiful Life. ARISSTO is an Art.

The revolution
ARISSTO presents a revolutionary invention of coffee capsules.
Sealing premium coffee powder in our specially designed
containers (Capsules), we perfectly preserve its original taste
for your enjoyment. Simply by inserting the capsule into
ARISSTO premium coffee machine and pressing a button,
a cup of 5-star quality coffee is readily available in 30 seconds.

The Beans, The Soul
ARISSTO's beans are the soul behind a cup of premium coffee.
Sourcing coffee beans from the mounted areas of various countries
including Brazil, Colombia, Costa Rica, Guatemala, Togo, Kenya
and Ethiopia, we strive to find the best Arabica coffee beans for
production. Possessing a strong taste and pleasant aroma,
they make the perfect ingredient for an enchanting cup of coffee.
Robusta coffee beans, which are even bitter, are also mixed
with the Arabica beans in some of the ARISSTO signature
packages so as to enrich the flavour.

The Coffee Master
Just like a luscious dessert, a heart melting kiss, a cup of perfectly
made coffee creates wonderful surprises in life. Born from the
heart and crafted by the hands of the Masters from choosing,
roasting to grinding the beans guarantees a cup of fresh and pure
natural 5-star quality premium coffee. Our insistence on perfection guarantees each
signature flavour to be free from artificial additives, a masterpiece for every taste. Fall in love
with the delicate sweetness, natural bitterness, spellbinding richness and delicate smoky
fragrance all blended into one – it's simply irresistible.

Live the Arissto Life
Embrace ARISSTO as your companion on your journey through each
moment of life.